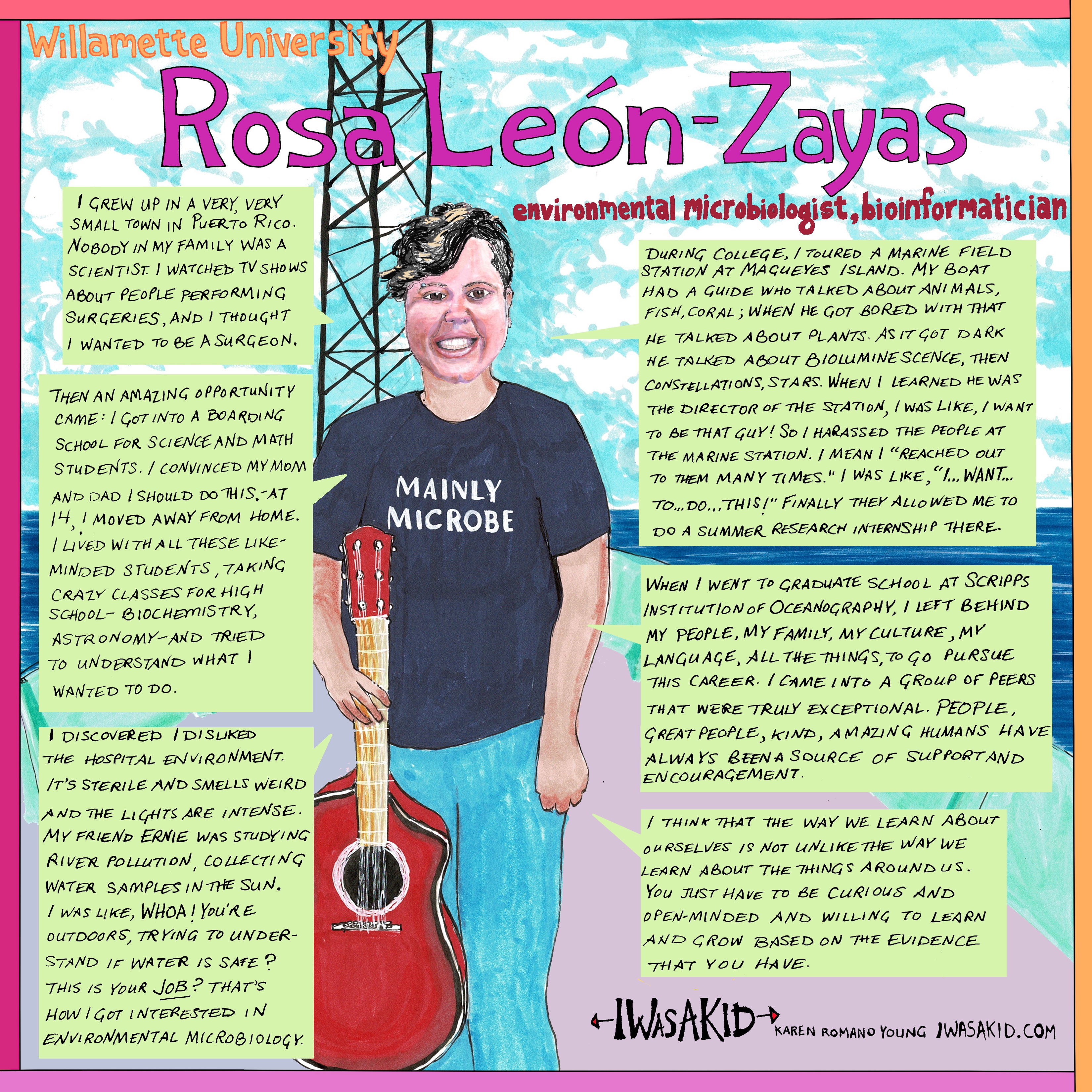 (Original art by Karen Romano Young: I Was A Kid)
Karen Romano Young is quite the Doodler and visual explorer. Her "I Was A Kid" project is a collection of fascinating one-page graphic looks at a diverse group of scientists from all over the world who had to overcome barriers and difficulties to make their way into their chosen science fields.
After perusing through the collection, choose one of the scientists and consider a question you might have for that person (heck, they might even be on Twitter) and pose it as your Daily Create. If you are feeling ambitious, you could make your own graphic biography in the format of Romano Young – with art and speech bubbles and a sense of accomplishment.
The "I Was A Kid" series: https://www.iwasakid.com/ and on Twitter at @IWasAKidSTEAM 
This October, join the National Writing Project and the National Park Service for a STEAM-powered Write Out 2022. Organized as a public invitation to get out and create, supported by a series of free online activities, Write Out invites educators, students, and families to explore national parks and other public spaces. The goal is to connect and learn through place-based writing and sharing. Learn more and sign up: https://writeout.nwp.org
Tweet your response to @ds106dc and be sure to include the hashtag #tdc3926